Alfa .32 cal Starting Pistol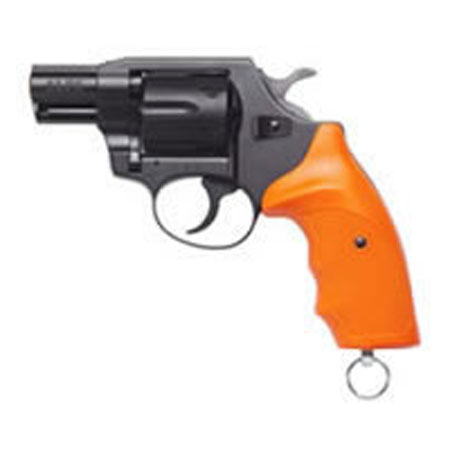 Item Number:
P32
Brand:
TBI
The design and superior manufacturing quality of the
Alpha is at the same level as those of the licensed arms.
The Z-MAC zinc-aluminum frame with a rust resistant
finish and the high strength heat-treated steel parts.
Automated drop safety lock and machine tooled steel
double-action-trigger mechanism. Bright orange grips
made of high impact polymer and the orange cap on
the barrel is a reminder that the revolver is not a firearm.
Six shot swing out cylinder. A lanyard ring is included for
security. Comes with a carrying case and cylinder
cleaning brush.

GROUND SHIPPING ONLY
BE THE FIRST TO REVIEW THIS PRODUCT
BE THE FIRST TO REVIEW THIS PRODUCT
CALL FOR TEAM PRICING

(800) 747-9013

<-- -->
mail
SIGN UP FOR FTTF EMAIL
Be the first to know about the latest products, exclusives and offers.