Steel Discus Cage w/ Net 12' Straight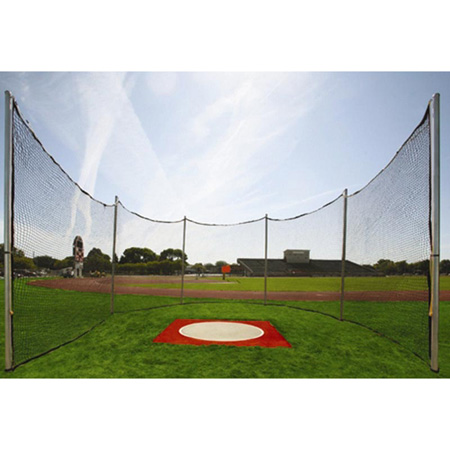 Item Number:
B1427
Brand:
Blazer
One-piece nylon top cabled net is raised using a "flagpole" design rope system. Quick detach net clips for fast and easy net removal to prevent theft. Available with 12′ net only. Includes 3- warning signs. Posts drop 9″ into PVC pipe ground sleeves which are cemented in. Included weather treated net catches discus preventing ricochet effect. Meets High School Federation rules.

FREIGHT ONLY.
BE THE FIRST TO REVIEW THIS PRODUCT
BE THE FIRST TO REVIEW THIS PRODUCT
CALL FOR TEAM PRICING
(800) 747-9013
mail
SIGN UP FOR FTTF EMAIL
Be the first to know about the latest products, exclusives and offers.