University Aluminum Hurdle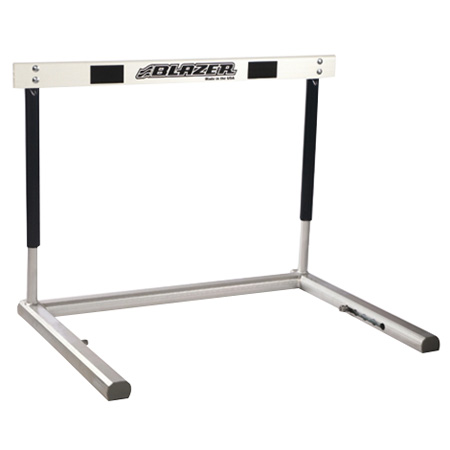 Item Number:
B1137
Brand:
Blazer
Product Type:
Hurdles
Designed for College. Wider profile base. Extruded aluminum
with beveled edges. Spring loaded, slide weight adjustable in
base. 47″ board available for IAAF regulations.

Please call or email for an accurate freight quote.

Select 1 -or- 2 Colors for your hurdle gate tubes at

NO ADDITIONAL CHARGE!! Screening also
available on reverse side of board. Contact us for all the details.

•Hurdles Ship via freight•


PLEASE CHOOSE ONE OF THE FOLLOWING COLORS: Navy, Orange, Maroon, Royal, Purple,

Red, Green, Natural Aluminum (standard color), Light Gold,

Black, Vegas Gold and White

Call for pricing!

FREIGHT ONLY
BE THE FIRST TO REVIEW THIS PRODUCT
BE THE FIRST TO REVIEW THIS PRODUCT
CALL FOR TEAM PRICING
(800) 747-9013
mail
SIGN UP FOR FTTF EMAIL
Be the first to know about the latest products, exclusives and offers.