Blazer HJ Pit w/ WC 16'6"X8'X26"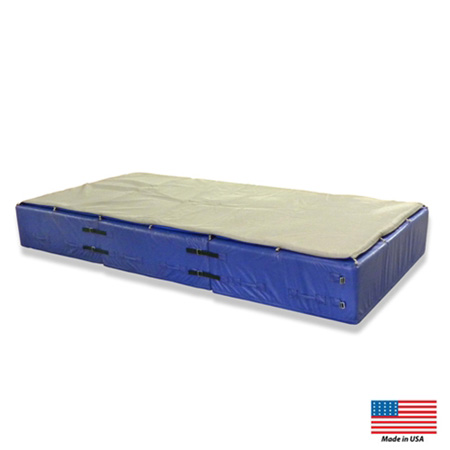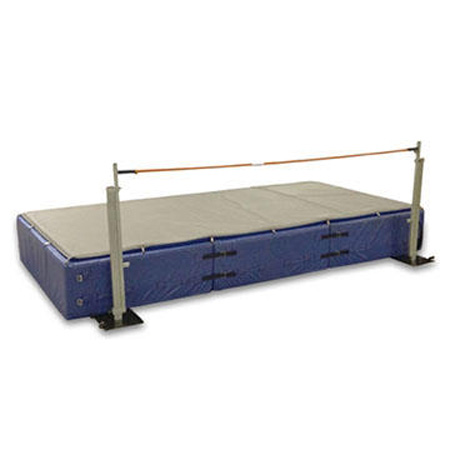 Item Number:
8100
Brand:
Blazer
Product Type:
Landing Systems
8100: High Jump Pit

Made with UV resistant 18.5-oz coated vinyl. Three layers of prime polyurethane foam filling. Mesh is 1300 denier fabric. Webbing used for snaps and d-rings are 1″ nylon webbing with 6000LBS breaking strength. Vinyl covered webbing for handles. All handles, snaps, buckles are re-enforced with vinyl backing and are guaranteed for the life of the pit. All stress areas, snaps, and D-rings are re-enforced and stitched multiple times for added strength. Meets all college and High School federation standards. Meets all NFHS & NCAA rules and regulations.

Top pad and weather cover included!

12 Year Warranty.



3-Base Units: 5'6″w x 8'l x 24″h

Top Foam Pad: 16'6″w x 8'l x 2″h

OVERALL SIZE: 16'6″w x 8'l x 26″ h (with safety cutout for standards)

https://www.blazerathletic.com/product/high-jump-pit-166w-x-8l-x-26h/

BE THE FIRST TO REVIEW THIS PRODUCT
BE THE FIRST TO REVIEW THIS PRODUCT
CALL FOR TEAM PRICING

(800) 747-9013

<-- -->
mail
SIGN UP FOR FTTF EMAIL
Be the first to know about the latest products, exclusives and offers.