Technique & Drills: Pole Vault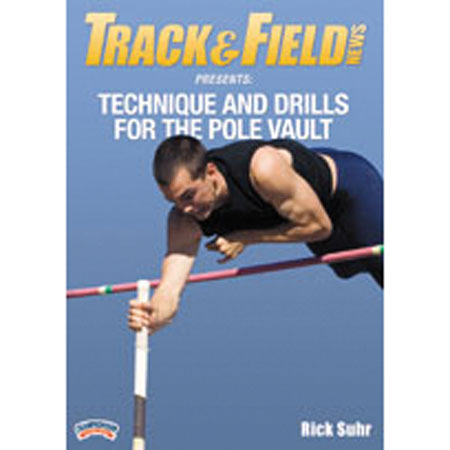 Item Number:
TD-02736I
Brand:
Championship
with Rick Suhr,
Suhr Sports;
coach of Olympic Silver medallist and US Record Holder Jenn Stuczynski
coached the 2004 (boys) and 2005 (girls) Indoor National HS pole vault champions
Coach Rick Suhr has quickly become one of the world's top pole vault coaches. In this presentation, he shares the training system of drill progressions that has been at the center of the success of his vaulters.

In Part 1, Five Fundamental Take off Drills, Coach Suhr shares five drills that are at the heart of training for all of his vaulters - regardless of their current level of success. These drills start close to the box and slowly work back on the runway as the skills are perfected.

In Part 2, Five Fundamental Up Top Drills, Suhr presents a training progression that focuses upon what happens once the vaulter has left the ground and gets upside down and into a position to clear the crossbar. These drills include both short stick and full pole drills that take a vaulter from the initial take off drill through a bar clearing drill.

In Part 3, Pole Run, Suhr presents a three-phase progression that includes pure drive, drive to position 1 and pull through to release. Suhr's instruction in this segment includes runway strategies with proper step counting that focuses on a four-left approach. Suhr concludes with full skill demonstration.

This presentation is greatly enhances with demonstrations from four athletes of varying sizes and shapes, all of whom are national champions at various levels. Also included are demonstrations from 2008 Olympic Silver medallist, Jenn Stuczynski.

34 minutes. 2007

BE THE FIRST TO REVIEW THIS PRODUCT
BE THE FIRST TO REVIEW THIS PRODUCT
CALL FOR TEAM PRICING

(800) 747-9013

<-- -->
mail
SIGN UP FOR FTTF EMAIL
Be the first to know about the latest products, exclusives and offers.