Mizuno Team Elite Crossover Backpack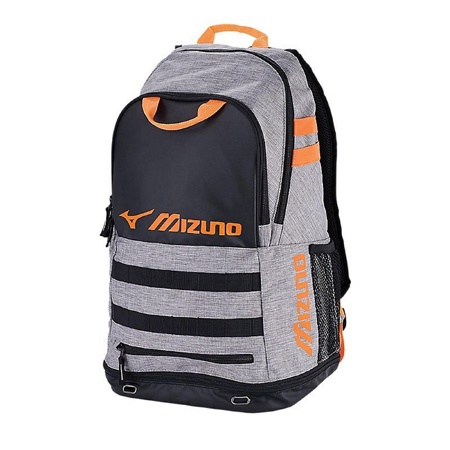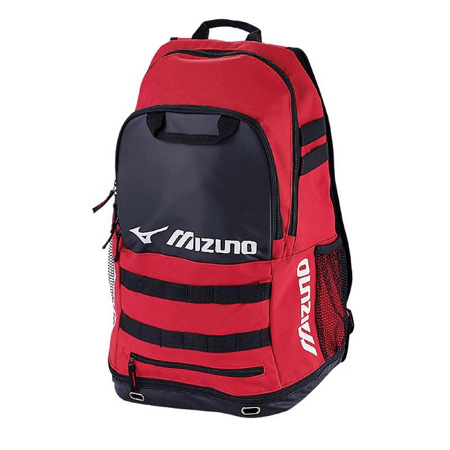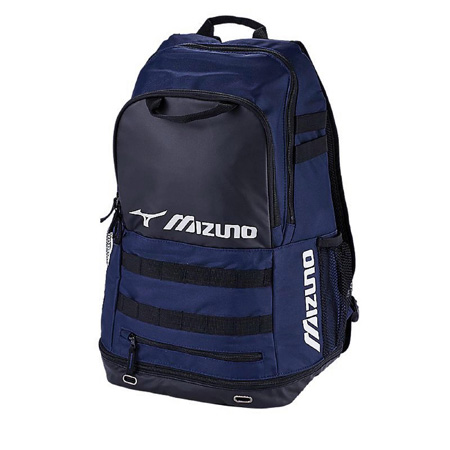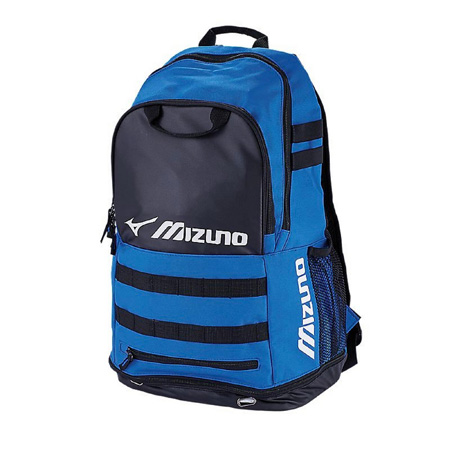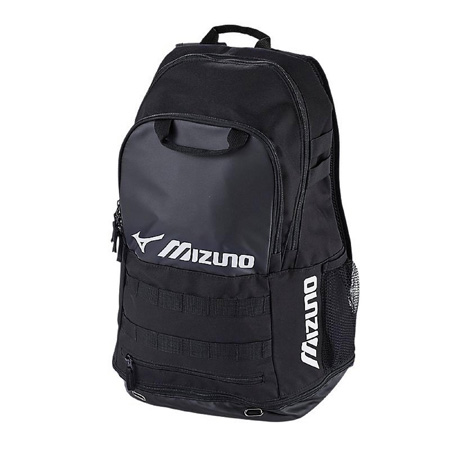 Colors:
Black, Grey/Orange, Navy/Black, Red/Black, Royal/Black/White
Item Number:
360272
Brand:
Mizuno
Product Type:
Bags
Versatile elite backpack that comes in assortment of team colors and can easily transition from sport-to-sport. Side bat sleeves can be used to store two bats or be used as a water bottle pouch. Bottom Ventilated Footwear Storage Compartment separates your shoes to provide protection and aeration. Spacious interior is complimented by an attached mesh bag with a Mizuno Branded Carabineer that can fit a batting helmet or volleyball to further maximize your storage space. Front panel designed for easy embroidery to add personalization or a team logo. Mizuno Aerostraps and a padded back provide comfort while carrying your gear.

Mizuno Aerostraps: For maximum comfort carrying all of your gear.
Padded Back: For optimum comfort.
Ventilated Footwear Storage Compartment: Separates shoes from rest of bag to protect and aerate your footwear.
Large Area for Embroidery: Makes adding personalization or your team's logo easy.
Auxiliary Loops: Strategically placed to hang water bottle or other items for storage.
Organization compartment
Attached Mesh Bag with Mizuno Branded Carabiner: Easily store a volleyball or batting helmet outside of bag to maximize storage space


BE THE FIRST TO REVIEW THIS PRODUCT
BE THE FIRST TO REVIEW THIS PRODUCT
CALL FOR TEAM PRICING
(800) 747-9013
mail
SIGN UP FOR FTTF EMAIL
Be the first to know about the latest products, exclusives and offers.