Saucony Triumph 19 Men's Saucony ALLOY/F
Our Price:
Add to Cart to View Price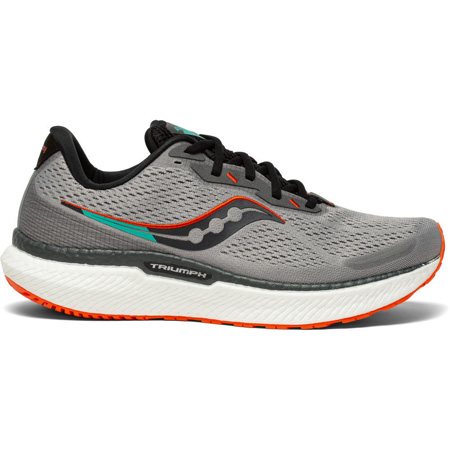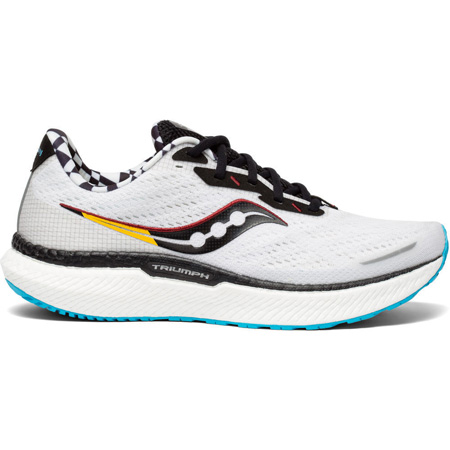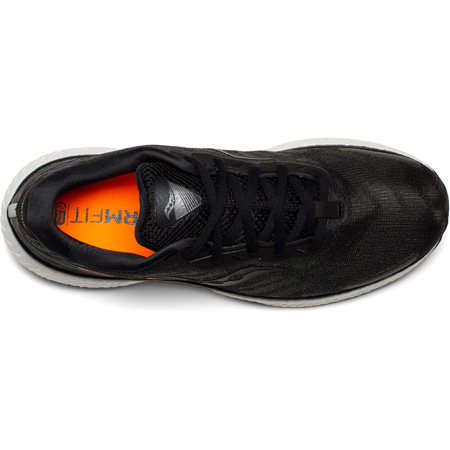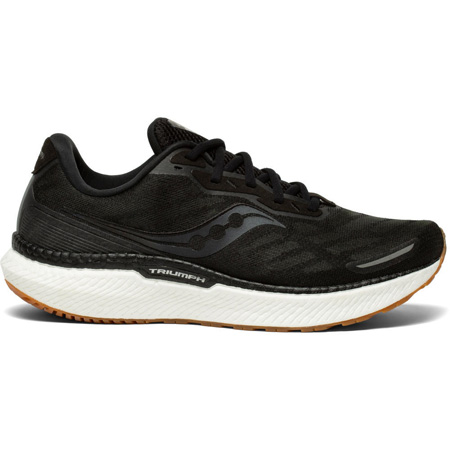 Sizes:
7
7.5
8
8.5
9
9.5
10
10.5
11
11.5
12
12.5
13
14
15
Colors:
Black/White, BLACK/GUM, REVERIE, ALLOY/FIRE
Item Number:
S20678
Brand:
Saucony
Gender:
Men
Product Type:
Racing Flat
Catalog Performance At-Once Autumn/Winter 2021
Gender Men's
Description
Confident strides forward.
Guiding your every mile, it's pure performance in a shoe you'll be wearing past your workout. The look of the Guide 14 is clean, the ride is so smooth — you'll be confident with every stride forward.

3 GOOD THINGS TO KNOW
- Newly formulated PWRRUN foam packs in more responsiveness with a softer feel than most other EVA formulations, so it delivers a livelier sensation than what stability-seeking runners are accustomed to.
- The tonal medial TPU guidance frame and 3D-engineered fascia in the upper both help deliver 360 degrees of stability while disappearing into the design of the shoe for a clean overall look.
- FORMFIT addresses the collective constructions that help our shoes wrap and fit around your entire foot, and the Guide 14 has been streamlined to achieve more comfort with less bulk. Runners will primarily notice this in the enhanced heel fit and a generally lighter feel on foot.

KEY DETAILS
Weight: Men 10.5oz (298g) | Women 9.4oz (266g)
Sizes: Men 7-13, 14, 15, 16 | Women 5-12
Cushioning: PWRRUN
Offset: 8mm (32.5mm / 24.5mm)
Category: Structured Cushioning
BE THE FIRST TO REVIEW THIS PRODUCT
BE THE FIRST TO REVIEW THIS PRODUCT
CALL FOR TEAM PRICING

(800) 747-9013

<-- -->
mail
SIGN UP FOR FTTF EMAIL
Be the first to know about the latest products, exclusives and offers.